Works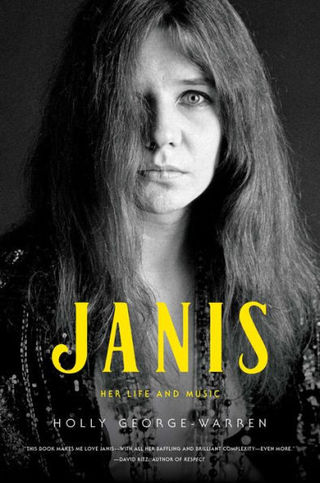 This blazingly intimate biography of Janis Joplin illuminates the Queen of Rock & Roll as a true rule-breaking musical trailblazer and a complicated, uncompromising artistic revolutionary.
Janis Joplin's first transgressive act was to be a white girl who embraced the power of the blues, music one could only find on obscure records and in roadhouses along the Texas and Louisiana Gulf Coast. But even before that, she stood out in her conservative oil town. She was a tomboy who was also intellectually curious and artistic. By the time she reached high school, she had drawn the scorn of her peers for her embrace of the Beats and her racially progressive views. Her parents doted on her in many ways, but were ultimately put off by her repeated acts of defiance.
Janis Joplin has passed into legend as a brash, impassioned artist doomed by the pain that produced one of the most extraordinary voices in rock history. But Holly George-Warren provides a revelatory and deeply satisfying portrait of a woman who wasn't all about suffering. Janis was a perfectionist: a passionate, erudite musician who was born with talent but also worked exceptionally hard to develop it. She was a woman who pushed the boundaries of sexuality – and bisexuality – in a time when any deviation from the 1960s vision of homogenous, heterosexual America was considered socially taboo. She was a sensitive soul who wanted to marry and settle down—but couldn't, or wouldn't. She was a Texan who yearned to flee Texas but could never quite get away – even after becoming a countercultural icon in San Francisco.
Written by one of the most highly regarded chroniclers of American music history, and based on unprecedented access to Janis Joplin's family, friends, band mates, archives, and long-lost interviews, Janis is a complex, rewarding portrait of a remarkable artist finally getting her due.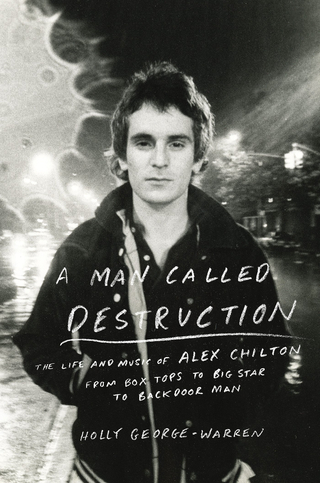 The many perils of rock genius (in or out of scare quotes) are on full display in Holly George-Warren's poignant, invigorating A MAN CALLED DESTRUCTION: The Life and Music of Alex Chilton, From Box Tops to Big Star to Backdoor Man (Viking, $27.95). The book makes a perfect companion piece to the 2012 documentary about Chilton's hard-luck band, "Big Star: Nothing Can Hurt Me." It fleshes out the back stories, the wild personalities and the Memphis bohemian milieu where he developed, thrived and imploded: growing up in a house that doubled as an art gallery, on tour at 16 as a precocious soul singer for the Box Tops and hanging out with the Beach Boys (waking up one morning on a couch next to Charles Manson). Then Big Star, three classic albums, each a different incarnation, a different sensibility: "#1 Record," with the tortured, reclusive pop perfectionist Chris Bell; "Radio City," merging that Beatles-esque sound with Velvet Underground undertones; finally, "3rd" a.k.a. "Sister Lovers," which morphed into an ad hoc art project or exercise in Quaalude-coated chaos (what if we rewrote Lou Reed's "Berlin," but made it funny?), with the producer Jim Dickinson and the engineer John Fry playing crucial roles in pulling the whole unhinged mélange together.

But everything fell apart: Chilton's relationship with Lesa Aldridge, his muse and collaborator on "3rd," at least until he erased most of her vocal parts from the master tapes, and with the record label (yet again). Hopscotching thereafter from eccentricity to eccentricity, the singer exiled himself from his legacy; as Dylan would put it, he threw it all away.

Yet George-Warren's book isn't a downer. Chilton had his own brand of tenacity and perverse integrity. He found ways to keep creating intriguing, low-key music and before his death in 2010 had made some peace with the personal albatross that was Big Star. In the Memphis tradition of Dickinson and the photographer/fellow-traveler William Eggleston, he was a weirdo to the manor born: In shambolic concert, covering Furry Lewis's "I Will Turn Your Money Green" or Benny Spellman's "Lipstick Traces (on a Cigarette)," he sounded raw, sweet and set free at last.

George-Warren's love-letter biography of Chilton ponies up far more great anecdotes and heartbreaking stories of staggering waste.
--Howard Hampton, The New York Times, "Summer Reading" NYT Book Review, June 1, 2014


Such an impenetrable personality would naturally make Chilton a hard nut to crack, but George-Warren gets closer to his complex core than any who've made the attempt before.
--Peter Aaron, Chronogram, March 3, 2014


Alex Chilton's Small Stardom

Alex Chilton was a pop musician who couldn't get a major label deal most of his career, but whose posthumous fame as an underground hero now earns him a biography from a major New York publishing house. A Man Called Destruction, by Holly George-Warren (Viking), thoroughly and affectionately tells the story of a man guiding his artistic and personal life via perverse whim mixed with an urge to upset expectations.

Chilton started by selling his late adolescence to pop stardom as the singer for the Box Tops. From his cult legend band Big Star through a solo career designed to alienate that cult, he became a saint for the underground artist, proving that no matter how hard you try to bury your own best instincts, unique quality will shine through the murk and attract love. Even if your attitude is, as a friend summed up Chilton's, "This is gonna be mine, so I'm gonna be the one who fucks it up."
--Brian Doherty, Reason, July 2014


Alex Chilton loved New Orleans, even though he had to wash dishes to live here. Actually, washing dishes wasn't the first job he took in the city after moving from his native Memphis in 1982. The man often considered one of the great pop performers and songwriters of his era, went to work first making calls for someone running for mayor. We don't learn whom, from Holly George-Warren's account, but Chilton's friend George Reinecke got him the job. "The people in charge gave me and Alex shit for pronouncing the guy's last name incorrectly, so that only lasted a few weeks."

Memphis had seen Chilton through from birth, through three distinct musical careers: As a teen with the Box Tops, as a young man with Big Star, and then his early, scatter-shot, sometimes-self-defeating solo career. He had reasons for his bitterness, which had turned him into an angry and sometimes dangerous soul. New Orleans seemed to give him new purpose, even if that new purpose consisted, for a time, of living without a telephone and jamming endlessly while the first Mothers of Invention album circled the turntable. He was rebuilding himself musically, but he could still snap and threaten at slights, at chance remarks. He had a lot to hide.
George-Warren gets all of Chilton down righteously, before and after the rebirth. Born to jazz musician Sidney Chilton (whose obituary described his son as a "rock and folk" singer), the young man seemed to single-handedly suck up everything that Memphis had to teach, musically, and shared it with the world. Of course, the world often did not care. The man died too young, still troubled, albeit relieved of dishwashing duties. We can feel fortunate for the work, which remains.
--Andrew Hamlin, June 1, 2014, Offbeat


Dark Matters: A Bold Attempt to Illuminate an Enigmatic Anti-Hero.

If everybody who heard the Velvet Underground in the late 1960s went on to form a punk band, it could be argued that everyone who heard Big Star in the early 1970's went on to become a rock critic (as we used to call music journalists in the bad old days of sex, drugs and typewriters.)

So critically adored were Big Star that they were the main musical attraction at the first –and- only Rock Writers Convention, held in the band's hometown of Memphis in May of 1973. Not that that debauched event did the group much good, though it certainly cemented their cult status in the minds and tastes of a dozen influential contributors to the pages of Creem and Phonograph Record Magazine. Big Star, of course, was only part of the Alex Chilton story - a part, moreover, that he perversely disavowed for the better part of 30 years as he systematically (and alcoholically) deconstructed his own legend.

Holly George-Warren, biographer of Gene Autry and expert on all things cowboy 'n' western, goes soul-deep into Chilton's problematically boho childhood and she dives into his almost accidental pop ascent with the teen-friendly Box Tops and the protracted (self) destruction of his life after Big Star's brilliant Radio City (1973).

The portrait that emerges from her doggedly researched book ably documents Chilton's obtuse non-compliance even f it doesn't wholly explain it. Capable of almost Janus-like flips between kindness and sudden ruthless cruelty, he makes for an anti-hero even more enigmatic than Lou Reed (one of his many influences). Certainly he was bright as Reed, which may have made it hard to play the role of cult hero graciously or even to believe that Big star songs like Thirteen, In The Street and Back of A Car rivaled anything Reed ever wrote.

George-Warren has elicited the rich testimony from such accomplices as the late Jim Dickinson- -facilitator of the troubled Third, a Chilton solo opus in all but name--and crucially, the singer's muse and sparring partner Lesa Aldridge. After Big Star she guides us through his fitful flirtation with New York punk and the Memphis mayhem of Like Flies on Sherbert and his stint with Tav Falco's Panther Burns, to the semi-redemption of his later years in his beloved New Orleans (where the author was herself a guest in his Treme cottage).

George-Warren is excellent on the reasons we still talk about Chilton: the best Box Tops hits (The Letter, Cry Like a Baby et all); the Southern- power pop glories of #1 Record and Radio City; the beyond –Berlin amorality and nightmare beauty of Third; the sublime crystalline sounds captured at Ardent Studios by engineer/ producer John Fry.

As everyone from Elliot Smith to Teenage Fanclub knew or knows, Chilton was a far greater writer, guitarist and even – in his Dan Penn-morphing –into—Roger McGuinn way – singer than he himself ever allowed, and A Man Called Destruction should ensure he gets his proper place in the pop-rock pantheon. A big star he never was and never wished to be; a genuine compelling artist Alex Chilton always will be.
--Barney Hoskins, Mojo, July 2014

"With ample dynamic photos and lively quotes throughout, George-Warren presents a thoroughly absorbing overview of the history of cowgirls up to the present. She explains that since women did much of the ranch work in the past out of necessity, they helped to break down social and economic inequalities, and Western states often led the way in passing laws such as the right of women to vote and to own land. Famous figures such as Belle Starr, Calamity Jane, and Annie Oakley are discussed in brief, but the real delights here are the anecdotes on lesser-known figures such as Lucille Mulhall, the first woman to be dubbed a "cowgirl" in print. By age 11, she could rope animals including steers, jackrabbits, and wolves. The introduction of women as rodeo and trick riders and their contributions to the sports in the 1920s and '30s are covered in fascinating detail, as are the film and singing sensations of the 1940s and '50s such as Barbara Stanwyck and Dale Evans. The book also provides an overview of fashion and a look at today's cowgirls. Similar in scope to Candace Savage's Born to Be a Cowgirl (Tricycle, 2001) but providing more information on women from the past 50 years, this is a fine addition."
–Madeline J. Bryant, Los Angeles Public Library, School Library Journal, July 2010


"For 170 years, women have been riding the range, breaking horses, rounding up cattle, and doing the same work men did on Western ranches. Since the early 1900s they've also performed as rodeo riders, bulldoggers, singers, and movie stars. Author George-Warren opens her celebration of their work with a description of the lives of women in the Old West, using quotations from their writings that demonstrate their appreciation for their world: the natural surroundings, the exhilaration of the ride, and their relative freedom. In topically organized chapters, she covers the outlaws, show girls, rodeo stars, singers and actresses, and even image makers who designed and made cowgirl clothing and boots. Some names are well known-Calamity Jane, Annie Oakley, Dale Evans-but most will be unfamiliar. The author concludes with an overview of the twenty-first-century cowgirl world of ranchers, riding teachers, rodeo performers, and the Cowgirl Hall of Fame. Augmented with archival images, photographs, posters, even postcards (color not seen), the book design incorporates prints that underlie chapter-opening text and some recurring symbolic images. For horse-loving girls, this unique title meets a need they may not have known they had and might spur them on to cowgirl careers of their own."
– KATHLEEN T. ISAACS, Horn Book, July 2010

"There are plenty of books about cowboys. Now it's the ladies' turn. George-Warren, who has written about country singers and rock 'n' roll artists, turns her attention to women who took the bull by the horns (in some cases literally) and proved themselves equal to any man. Starting with pioneer women, who had to adapt to their new surroundings to survive, the book organizes itself around various kinds of cowgirls, stretching the concept to make way for outlaws like Belle Starr, leader of her own crime gang, and Wild West show girls, including sharpshooter Annie Oakley. Rodeo stars past and present are introduced as well as screen cowgirls, including Dale Evans. The book is so exhaustive, in fact, it gets a little exhausting. With all the fascinating stories, it might have been better to go for depth rather than breadth. That said, this offers a refreshing slant on the West and its women. Best of all are the many, many wonderfully reproduced photographs, posters, and even paper dolls that chronicle the history in this handsomely designed book."
— Ilene Cooper, Booklist Aug. 1, 2010



Cowgirl spunk: from Annie Oakley to Lady Gaga
BookPage Web exclusive, July 2010
Interview by Katherine Cochran

Girls with gumption and a "can do" spirit will get a big kick out of Holly George-Warren's The Cowgirl Way, which provides a fascinating history of the Wild West and cowgirls, from big names like Annie Oakley to lesser-known gals of the 21st century.

Chapters are interspersed with photos, quotes and memorabilia that nicely complement the text. And though the book's target audience is tweens (ages 10 and up), teens and adults will also enjoy George-Warren's meticulously researched history of American cowgirls.

The author has long been interested in the Wild West culture. Read on for her take on rodeo fever, pursuing dreams—and why Lady Gaga embodies the cowgirl spirit.

You have written several books on cowgirls, cowboys and the Wild West. What sparked your interest in this culture?
As a girl growing up in North Carolina in the '60s, I became fascinated by cowgirls and cowboys and the West. My family used to stop at a tourist attraction called the Buffalo Ranch, which displayed Western artifacts, and real live buffalo grazed in a cow pasture. Plus I really liked watching Westerns on TV and reading biographies of historical figures from the Old West.

Your book begins with a quote from Connie Douglas Reeves: "Always saddle your own horse!" This quote has also been adopted as the motto for the National Cowgirl Museum and Hall of Fame. What does this line say about cowgirls? Why is it important?
That mandate emphasizes self-sufficiency and independence, and it epitomizes the "can do" spirit of cowgirls. That's a great lesson for all of us.

What can young readers of The Cowgirl Way learn from cowgirls of the past?
Women in the West had to overcome numerous obstacles to pursue their dreams. They had to break down barriers that prevented women from participating fully in American life. By learning about the courage and tenacity of these Western women, hopefully it will inspire [young readers] to overcome challenges in their own lives.

You quote Florence Hughes Randolph as saying, "I had the rodeo fever, so I left Hollywood and went back to Texas." Why do you think the cowgirl lifestyle appealed to young women in the early 20th century?
During that time, not many women could work and/or travel independently, and becoming a rodeo cowgirl opened up their options. It also gave women a chance to prove themselves in a traditionally male arena. And as America became more urbanized, ranch life signified freedom and wide-open spaces.

Who is your favorite cowgirl from history? Why?
It's a tie between Annie Oakley and Lucille Mulhall. Each worked hard to reach the top in an area where women had been shut out, and they opened doors for other women. They were smart, charismatic and courageous, and they got to travel the world and live adventurous lives.

You mention that former Supreme Court justice Sandra Day O'Connor used to be a cowgirl. Which other public figures embody the cowgirl "spunk, adventurousness and courage"?
Our First Lady Michelle Obama, filmmakers Kathryn Bigelow and documentarian Barbara Kopple, Mississippi teenager Constance McMillen and Lady Gaga, just to name a few . . .

What kind of cowgirl would you like to be? A pioneer? An outlaw? Rodeo star? Show girl for Buffalo Bill?
I would have enjoyed being a singing cowgirl like Dale Evans and Patsy Montana, or a ranch woman and photojournalist like Evelyn Cameron.

What is your next project?
I'm writing a biography of the late Alex Chilton, who first found fame as the 16-year-old lead singer of the Box Tops in 1967 and went on to form the influential band Big Star before embarking on a solo career.

August 15, 1969. Richie Havens, the first
act of the Woodstock Music and Art Fair, takes the
stage and welcomes a crowd of several hundred
thousand to the green fields of Max Yasgur's farm—which
is quickly becoming the second largest city in New York
State. People are dancing, imbibing, meeting, and helping
the ever-increasing stream of new neighbors set up camp.


Beyond the fields, the roads are jammed with cars and
people, some of whom have been traveling for days to
reach the festival site. Havens enthusiastically delivers
folk-blues standards and Beatles songs, then begins to
improvise, riffing on the refrain "Freedom." Freedom is
at the heart of the harmony of this landmark cultural
event—along with brotherhood, love, and peace. The next
three days are the realization of months and years of
dreaming and planning, the result of miracles and crises
and coincidences.

The story of the festival begins with Michael Lang, a
kid out of Bensonhurst, Brooklyn, who liked to smoke a
joint and listen to jazz and who eventually found his way
to Florida, where he opened a head shop and produced his
first festival—Miami Pop, featuring Jimi Hendrix, Frank
Zappa, and others. In the late sixties, after settling in
Woodstock, he began to envision a music and arts festival
where folks could come and stay for a few days amid the
rural beauty of upstate New York. The idea crystallized
when Lang talked it over with Artie Kornfeld, a songwriter
and A & R man, and with two other young men they formed
Woodstock Ventures. They booked talent from Janis Joplin
and the Who to the virtually unknown Santana and Crosby,
Stills and Nash; won over agents and promoters; brought
in the Hog Farm commune to set up campgrounds; hired a
peacekeeping force; took on fleets of volunteers; appeased
the Yippies; and were run out of one town and found another
site weeks before the festival.
On the ground with the talent, the townspeople, and
his handpicked crew, Lang had a unique and panoramic
perspective of the festival. Enhanced by interviews with
others who were central to the making of the festival,
The Road to Woodstock tells the story from inspiration to
celebration, capturing all the magic, mayhem, and mud in
between.
With over 740 pages of intimate photography and enlightening description, Grateful Dead 365 is a dazzling and indispensable prize for Deadheads, collectors, and rock enthusiasts everywhere. This extraordinary tome follows what is arguably America's most identifiable band from their inception as the Warlocks in 1965, through 43 epic years of inexhaustible touring, all the way to their 2008 benefit reunion concert for Presidential candidate Barack Obama.

Featuring the history-capturing work of such members of the Dead's tireless photographic entourage as Baron Wolman, Jim Marshall, Herb Greene, Peter Simon, Jay Blakesberg, and Susana Millman, along with the era-defining artwork of the inimitable Stanley Mouse, Grateful Dead 365 captures the most intimate and exciting moments in the life of the only band to have ever generated its own sub-culture.
Each of the 365 images is accompanied by a lively and elucidating caption, meticulously researched and written by Holly George-Warren, one of pop-cultures most highly respected historians.

Looking back at an incomparable career of never-ending highs, devastating lows, and uninterrupted musical euphoria, the Dead themselves were the first to exclaim, "What a long, strange trip it's been!" Grateful Dead 365 puts you in the passenger's seat for every leg of the outrageous and inspiring journey.

Thirty-plus years ago a dark rumble of noise gurgled up from the Lower East Side of New York City, made its way across the Atlantic to Great Britain, zigzagged back over the pond to the West Coast, and exploded. Its name—Punk. InPunk 365, the most provocative photography documenting the performances, the looks, and the attitude has been gathered together, revealing reverberations that continue to shake up the status quo.

Here we see it all: Pre-punk pioneers, the Stooges, the New York Dolls, the MC5. New York's harbingers of change, the Ramones, Patti Smith, Richard Hell & the Voidoids. London's anarchists, the Sex Pistols, the Clash, the Slits. The West Coast's anti-Beach Boys, X, the Germs . . .the list goes on. By the mid-1980s, from the Replacements to Bad Brains, the sound transmogrified into everything from garage punk to hardcore. Punk 365 has them all, including more than 300 different artists by the most talented photographers who captured the scene, including Bob Gruen, Roberta Bayley, Jill Furmanovsky, Stephanie Chernikowski, Godlis, Janette Beckman, and more.

"Johnny Cash called him a major influence, Ringo Starr wanted to be a cowboy like him, and Willie Nelson named a son for him. Public Cowboy No. 1 tells the story of the man who inspired their admiration with a quality worthy of the subject….

"[George-Warren] doesn't psychoanalyze Autry, interpret him or tell alleged 'secrets' that she alone miraculously knows. Her Autry is externalized, but her research is deep and impeccable….

Every celebrity could use a biographer like Ms. George-Warren."

From "Books of the Times: A Cowboy Tycoon, Back in the Saddle"
By JEANINE BASINGER, The New York Times, April 6, 2007

Discover the surprising beginnings and humble origins of the charismatic pioneers who helped shape the country-and-western scene into the influential musical empire it is today. Included among this collection of legends are Hank Williams, Patsy Cline, Loretta Lynn, Johnny Cash, and more unforgettable people who changed the face of music forever!


"'How the West Was Worn' sets out to follow the trail of western fashion from the early practical pieces worn by scouts and traders to the ornate rhinestone creations that have clothed Hollywood myth makers Gene Autry and Roy Rogers, as well as Elvis Presley, Elton John, and Johnny Cash."
--Booth Moore, Los Angeles Times, 10/19/01
"One-page bios of 14 artists accompanied by folk art-style portraits infused with humor and energy appropriate to the genre.... George-Warren, a veteran rock writer...covers the highlights of each artist's career in simple, kid-friendly language."
--Regan McMahon, San Francisco Chronicle